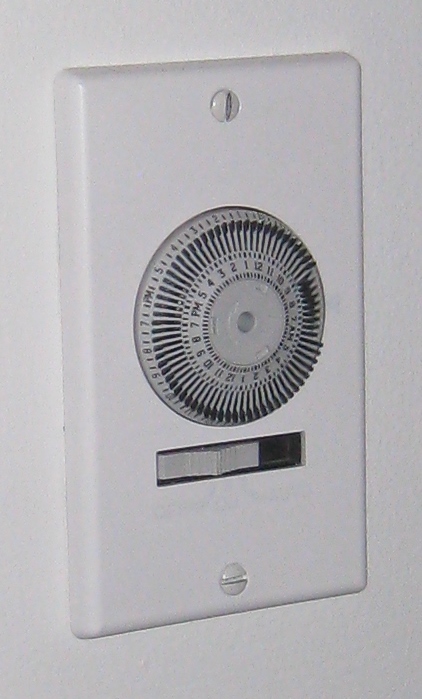 This timer controls your Bathroom Exhaust Fan and allows you set it to run at times you choose. Having your Bathroom Exhaust Fan run several times a day allow you to control the humidity of the air in your unit.
Setting this timer can help to reduce condensation of your windows due to excess moisture in the air due to showing or cooking.
To set the ON Times move the small black tabs closer to the center of the dial and set the bottom slider to AUTO.